The applications to KOIS' pre-MBA programme in India are currently closed. Take a look below to grasp better what life at KOIS is like, and stay tune on KOIS' channels to view future job openings!
Details
Programme duration: 2 years, with long-term track to associate
Overview
Create concrete impact & enhance your finance skills at KOIS
KOIS offers young professionals with high potential a full-time job as a financial Analyst or Senior Analyst in innovative finance. As part of our pre-MBA programme, we offer you a place on interesting and pioneering impact finance projects. The programme will help you enhance your finance knowledge and build a strong network among the financial and development finance world.
Want an inside view? Listen to our Associate, Pallavi Chadha and class of Harvard Business School 2024 admit describe her KOIS experience! 
As an Analyst at KOIS, you will:
Work on solving some of the toughest challenges and issues to improve social outcomes in the developing world

Learn about sustainable & impact finance best practices and work to structure mechanisms such as impact bonds and financing other innovative finance products

Participate in asset management activities (e.g., due diligence, or social impact reporting)

Work with an international team to solve multi-faceted societal issues through a blend of strategy, finance, and investing across geographies. In fact, o

ur analysts get a chance to work on projects in some of the most incredible countries in the world: Tanzania, Liberia, Malawi, Indonesia, Uzbekistan and so on.

Build a strong professional network through direct collaboration with corporates, foundations, social enterprises and financial professionals

Gain tremendous consulting skills, from problem-solving skills to finding new innovative solutions for current issues

Create concrete and measurable impact for underserved communities around the globe
KOIS is seeking candidates with strong analytical and/or excel modelling skills, a knack for leadership and who are committed to creating a sustainable impact on their community. We also equally value an entrepreneurial mind-set and a proactive workstyle.
Are you one of them?
Eligibility
Minimum 2 years of experience in management/development consulting or investment banking/research. Relevant experience with non-profits and start-ups will also be favourably considered.

While it is not necessary to wish to enter into an MBA, KOIS is favourable to such ambition, and offers a great environment to prepare for one.

Working proficiency (spoken and written) in English is required.

Entrepreneurial mind-set and proactive workstyle

Upholding KOIS values for integrity, honesty and transparency
Selection process
The selection process will take 3-6 weeks and consist of the following stages:
How to apply
To apply to the pre-MBA analyst programme, kindly send your resume and cover letter to career@koisinvest.com.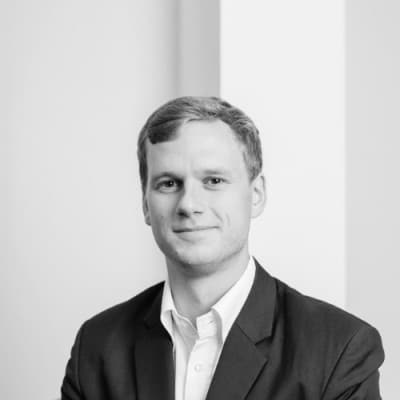 Pierre-Louis Christiane, KOIS alumn & INSEAD MBA class of 2018
"Starting my career as an analyst at KOIS has been a tremendous career fast-track. Empowered by visionary and ambitious leaders, I had the opportunity to quickly take responsibilities in the activities of the company. From setting up a social housing fund in Belgium to working on structuring a Development Impact Bond for refugees in host countries, I got the chance to contribute to globally premiering impact investments, in partnerships with the most relevant actors in the sector. Doing so, I quickly gained the maturity to  leapfrog my career with an MBA from a leading business school (INSEAD). KOIS' partners supported me through my application process with the same dedication as they supported my personal development during the previous three years."
Some of the work you could be contributing to…