We select our colleagues to represent our values: integrity, honesty and transparency. They strive daily to increase our impact from our 4 locations: Brussels, London, Mumbai & Paris.
Join us
On top of working on projects impacting communities around the world,
our team regularly writes on upcoming financial innovations, key societal issues and more. Have a look!
While not-for-profit and social organizations play a crucial role in our society, they often struggle in scaling their operations & impact. More than ever, we need to help these impact-driven organisations to attract new and sustainable sources of funding.
In this newsletter, we present our thoughts and finding on how to help scale innovative & impactful business models.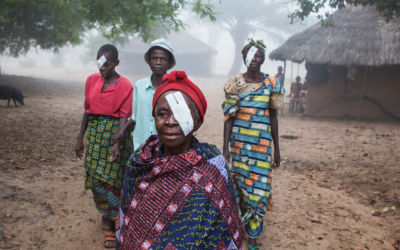 Many impact-driven organizations play significant roles in promoting a fairer and more sustainable world. However, they often face considerate struggles in scaling up their operations & impact, and attracting new sources of funding.
Over the years, KOIS has worked with many organizations to help them in their scale-up process. Today, we present a first case study: assisting Light for the World in the scale-up plan of their ophthalmologic centers in the Democratic Republic of the Congo.
The Belgian impact investing company has just completed an important fund raising in which AvH participated. What is the objective? To boost innovative solutions in Indian health technology.