Project details
Low income patients in India today face three challenges when trying to avail primary care services. From limited geographical access, to their inability to afford treatment, to poor quality of care. To provide a solutio, KOIS is supporting a foundation in defining innovative finance mechanisms that can support and expand quality primary care in India.
An issue of accessability, affordability and quality
In India, low-income patients trying to access primary care services first face an issue of accessibility. There is a clear shortfall in centers presently available. The number of primary health centers and sub-centers presently functioning are respectively 22% and 18% lower than the number required to adequately cater to India's need.
The second challenge lies in the ability of patients to afford treatment. Patients are almost ~3.5 times more likely to visit a private clinic for their primary needs. However, in such clinics, they spend ~2x the amount they would at primary centers. All in all, patients end up spending a large amount of money out-of-pocket to avail basic healthcare.
Lastly, the quality of primary health services at centers is lacking. This is due first to gaps in human resources (~25% of primary health centers don't have doctors). However, centers also face issues with drug supplies and an absence of an outcome focus.
Creating impact for primary care providers & patients with a Development Impact Bond
An innovative finance instrument supporting service providers has the potential to create an immense amount of impact. In this context, KOIS is supporting a European foundation to landscape business models and opportunities. As part of our research, KOIS evaluated multiple innovative models and players who are either delivering primary care directly or supporting the delivery of better care.
Summary of opportunities identified for types of low-cost primary care clinics
Opportunity identified: Results-based financing mechanism to support a programme focused on Non-Communicable Diseases (NCDs) such as hypertension and diabetes
Expected impact: Better management of NCD indicators of target patients
Opportunity identified: Outcome-linked grant to support scale-up of provider network

Expected impact: Efficient, uninterrupted delivery of low-cost primary care services
Finding the right partners
KOIS is now engaged with multiple for-profit and not-for-profit players. These work either independently or with different government agencies to deliver high quality care services to low-income patients across India. We are now evaluating opportunities to support these providers through different innovative financing instruments. The aim of these will be to solve their financing challenges and ensure regular, uninterrupted service delivery.
The increasing penetration of internet services in rural India and rising smartphone adoption will bring new innovative models and players. Namely, in the are of primary care delivery. These players can rapidly scale across large sections of the population and deliver substantial impact
Discover our other projects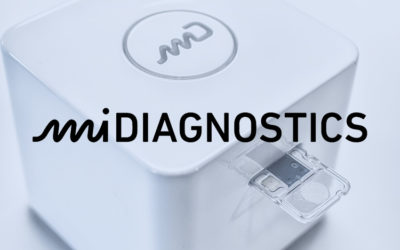 Today, ensuring a fast diagnosis of the high number of patients to avoid transmission is critical. Unfortunately, diagnoses are highly time-consuming and hard to get for people in more remote areas. In fact, most accurate diagnostics require drawing blood, sample preparation & lab work. This can result in a long time between testing & treatment. It also means patients cannot be followed-up at home and that carrying out fast & accurate testing in the field is very difficult.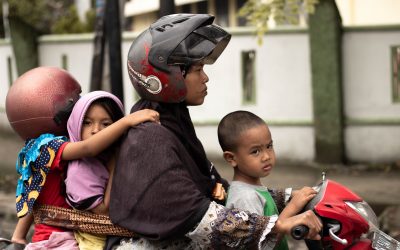 In Indonesia, approximately 2.15M children live without their parents. Yet, 90% of them have at least one parent alive. The underlying reasons are numerous and complex, but they mostly relate to poverty and lack of access to social assistance.
A Development Impact Bond could help bring a solution to this issue. In this scope, KOIS supported two foundations with the structuring of a DIB to test an innovative, cost-efficient and scalable model of family separation prevention.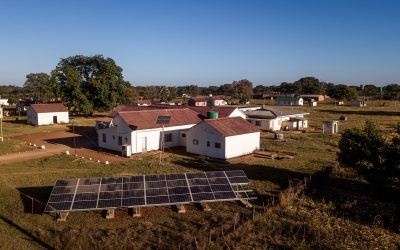 For too long, a lack of reliable power has prevented people in remote and rural communities from accessing the healthcare they need. KOIS is designing an innovative financing mechanism to scale up UNDP's Solar for Health initiative. In fact, S4H helps governments in providing clean energy access for health facilities by installing PV systems.