Multi-country Social Outcomes Contracting to tackle unemployment in Europe
Project details
European Union Member States have been confronted with the challenge of unemployment for several decades with relatively similar characteristics. Seeking innovative approaches to tackle this common issue, KOIS has supported the European Investment Advisory Hub (EIAH), in testing the preliminary feasibility of a Pan-European Social Outcomes Contracting (SOC) scheme. In this study, we explore the potential benefits and hurdles of a multi country Social Outcomes Contracting in three pilot countries, France, Belgium and the Netherlands.
Addressing unemployment is critical for a more inclusive society
Unemployment is a common issue among European countries and has been a preoccupation for all Member States for several decades with the average EU unemployment rate rounding 7%. Amidst the crisis created by the COVID-19 pandemic, it is likely to become a priority issue for policymaking. While the magnitude of the unemployment challenge varies across countries, with some member states like Montenegro surpassing 17% and others like the Czech Republic not reaching 3%, the social groups that face the greatest challenges in accessing the labour market remained the same over the years and across countries. A few examples of the populations that face more hurdles in securing a job include the following:
The youth (between 15 and 24 years old): Young people are the age group with the highest unemployment rate. In fact, it is often more than the double than the rate for the average population. This leads to 13.4% of the 15-24 years old in Europe being NEETs (Neither Employed nor in Education and Training).
Non-EU citizens: In Belgium, France and the Netherlands, we observe that the unemployment rate of people with a citizenship from outside the EU is double the country average. Foreign-born jobseekers face additional barriers like the language proficiency, the level of education or difficulty to obtain a foreign recognised diploma. Moreover, they often lack of a social and professional network in the country.
People with physical and/or mental disabilities: Within the European Union, only 50.8% of people with disabilities are in employment compared to 75% without disabilities. As a result, they have a higher risk of poverty or social exclusion (28.4%) compared to persons without disabilities (18.4%).
Long-term unemployed: Long-term unemployment represents an important share of the total unemployed. In Belgium and in France, almost 40% of the unemployed that have been without a job for more than a year. Long-term unemployment is also correlated to other types of social exclusion. For instance, they are 3x as likely to be at risk of poverty or to suffer from severe material deprivation.
of unemployed have been unemployed for more than 1 year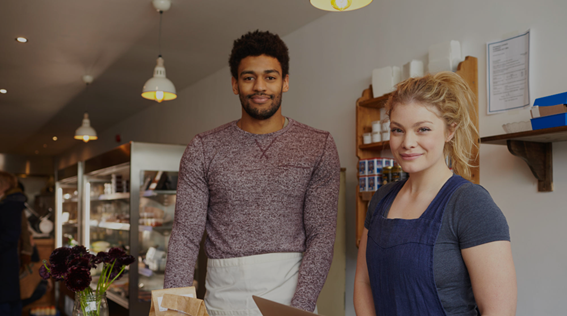 Unemployment policies have not been sufficiently effective in the past leaving room for innovative approaches
Despite unemployment being a long-standing issue, it appears that the EU Member States are still struggling to find effective solutions to tackle it sustainably. In fact, the unemployment rate now is the same than in the years before the financial crisis of 2008. In addition, the EU Member States are and will be facing new challenges in the years to come. For instance, the new era of digitalisation, the consequences of the COVID-19 pandemic and increased migration will add pressure to the job market.
Across the EU, social entrepreneurs and NGOs are developing new approaches that are successful and adapted to support the unemployed in their search for a job. Supporting and scaling those initiatives can help address a complex and persisting issue such as unemployment. For example, individualised job search assistance such as mentoring or peer support have demonstrated several positive outcomes, including building the mentee's self-confidence, expanding its social network and improving soft skills. Other programmes address the problem through group-based interventions, like vocational trainings for jobs in short supply such as the IT sector.
However, implementing new methodologies can sometimes represent a risk for the public or private organizations in charge of conducting them. Social Outcomes Contracting (SOC) can offer a solution to accelerate these initiatives and create new opportunities for combining and directing public and private resources towards positive social impact.
is the estimated cost to the state of an unemployed person in Brussels
A Pan-European Social Outcomes Contracting as an opportunity to share best practices beyond borders and foster innovation
Typically, social interventions have a regional or national scale, in order to be rooted in the local realities of the target groups. However, due to the similarities of the challenges across countries, gains could be made from international scale up. KOIS has studied the possibility of implementing a multi-country impact bond that would enable the sharing of best practices. Preliminarily, the focus would be on the Netherlands, France and Belgium, due to their previous experience with outcome-based financing instruments.
The study identified four key benefits to a multi-country instrument:
Share best practices between participating countries and be agile to reach desired outcomes faster and more efficiently
Decrease transaction costs as a percentage of the investment given potential larger programme size
Increase attractiveness for investors thanks to larger ticket size, potential to diversify risks and access to new markets while facilitating cross-border investments
Strengthen EU collaboration on key social issues building a stronger cohesion between the countries and foster the standardization of SOCs in Europe
Interviews conducted during the study showed that there was appetite from both social investors and public administration for such initiative. Nevertheless, a number of key points should be taken into account to deal with the complexity of the international aspect of the SOC. We are exploring those and providing recommendations for the next steps in the full report available on the web page of the European Investment Advisory Hub.

Discover our other projects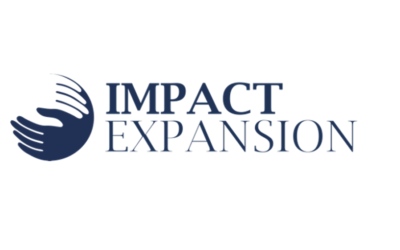 Impact Expansion was founded in 2022 through a covenant of partners from KOIS and Milestone. On the strength of their expertise in impact investing with a strong buy-and-build track record, the fund invests in companies during their growth stage in 3 focus sectors: Healthcare, Education & Employment, and Environment.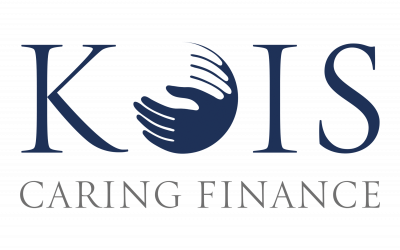 KOIS and Quadria capital co-founded HealthQuad in 2016. Since then,
HealthQuad has become India's leading Healthcare Focused Venture Capital Fund. The fund typically invests in early stage companies with a high disruption potential in the healthcare industry. HealthQuad aims to contribute to improving affordability, accessibility and quality of healthcare services in India while generating attractive returns for investors.
The Crop Trust is an international nonprofit organization working to preserve global crop diversity – a key element in protecting global food security for future generations.
In 2020, KOIS supported the Crop Trust in testing the feasibility of the Food Security Bond, which is designed to ensure long-term funding for its operations.