Addressing employment challenges faced by young women in Sub-Saharan Africa
March 2, 2018
Project details
Most African youth are characterized as NEETs – Not in Employment, Education or Training. And young women are disproportionately affected by youth unemployment challenges. In response, Canada World Youth and KOIS decide to partner. Together, we explored the feasibility and relevance of a blended finance mechanism focused on young women unemployment issues and their livelihoods.
An issue of unemployment challenges and discriminatory social norms
Africa has the largest concentration of youth in the world: 226 million, among which 50.1% are women. The continent accounts for 1/5 of the world population and should reach 1/3 of the world population by 2050. However, most African youth are NEETs – Not in Employment, Education or Training. This largely results from the lack of formal employment opportunities, limited skills and mismatch between skills and labour market demands.
Young women are disproportionately affected by youth unemployment challenges. They have lower education and skill levels, as well ass less time to dedicate to paid work given their domestic and care responsibilities. But they also face other barriers, such as discriminatory social & cultural norms and limited access to key assets. This is particularly true for financial services, enhancing women unemployment issues and creating barriers to sustainable livelihoods.
of wage-earning jobs provided each year on the formal market (3M) compared to the 10-12M needed
of women 15-29 y.o. are NEETs in Sub- Saharan Africa, vs. 13% of young men in the same group
Analyzing solutions to scale-up women-focused human capital interventions
Canada World Youth is a non-profit dedicated to empowering youth to become agents of change. They partnered with KOIS to explore the feasibility and relevance of a blended finance mechanism focused on scaling women-focused human capital interventions in Sub-Saharan Africa. These have the potential to create opportunities for young women and improve their chances of sustaining decent livelihoods.
The results of our study: financing 5 types of interventions in Senegal and Tanzania
The feasibility study led to the prioritization of two countries: Senegal and Tanzania. These stood out first because of their high level of inequalities with regard to young women's employability. Secondly, they showed a favourable legal and regulatory framework. Additionally, they have a particularly well-developed ecosystem of service providers.
KOIS also identified five types of interventions to develop young women's livelihoods. A potential Development Impact Bond could help financing these.
Life skills development programmes
Vocational training
Support to entrepreneurship
Job placement services
Financial inclusion programmes
There is an urgent need to mainstream the collection and analysis of gender disaggregated data. This will serve to expand the evidence base and foster relevant interventions. This will create an incentive for investment in gender- sensitive areas and ultimately improve outcomes for women and girls. Closing the gender gap would provide a significant economic boost in developing countries as well as globally.
Discover our other projects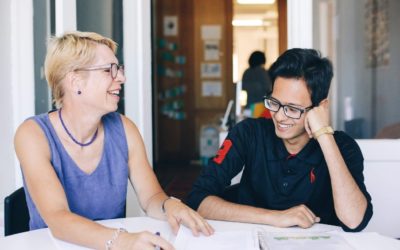 European Union Member States have been confronted with the challenge of unemployment for several decades with relatively similar characteristics. Seeking innovative approaches to tackle this common issue, KOIS has supported the European Investment Advisory Hub (EIAH), in testing the preliminary feasibility of a Pan-European Social Outcomes Contracting (SOC) scheme. In this study, we explore the potential benefits and hurdles of a multi country Social Outcomes Contracting in three pilot countries, France, Belgium and the Netherlands.
The Crop Trust is an international nonprofit organization working to preserve global crop diversity – a key element in protecting global food security for future generations.
In 2020, KOIS supported the Crop Trust in testing the feasibility of the Food Security Bond, which is designed to ensure long-term funding for its operations.
In 2020, as a response to the growing need for innovative climate-smart solutions in land use sectors, KOIS supported a major European impact asset manager to set up a catalytic finance facility promoting truly innovative business models in food and land use in Sub-Saharan Africa.