About the company
TRAINM is Europe's most innovative neuro-rehabilitation clinic. They deliver measurable recoveries and aim to help people with neurological deficits, even when they have been told no recovery was possible. KOIS invested in TRAINM in 2016, believing in its innovative and comprehensive approach to neuro rehabilitation.
Targets children and adults suffering from neurological and orthopedic disabilities
Compassionate care focused on physical, social and mental wellness
Specialists state that up to 1 in 3 Europeans will suffer at least once in their lifetime from a disease affecting the neurological system. This leads to great human suffering and restricts the independence of those suffering from these diseases as a result of disability and the need for care.
TRAINM is an outpatient neuro-rehabilitation clinic for children and adults with a broad range of neurological and orthopaedic disabilities. Therapy is based on neuroplasticity, reducing neurological deficits from injuries to the brain and spinal cord. Patients receive on average 1,000 movements per session, 20 times more than con- ventional physical therapy.
Patients who do not have the financial means to receive outpatient treatment at TRAINM may be eligible to receive assistance from the TRAINM Foundation.
In 2016, KOIS invested in TRAINM because of its potential to offer life-changing therapy to people who otherwise would not have a viable chance of recovery. Initiatives like TRAINM bridge the gap between discoveries made in research laboratories and the patients' needs.
Note: Last updated April 2020
Discover our other projects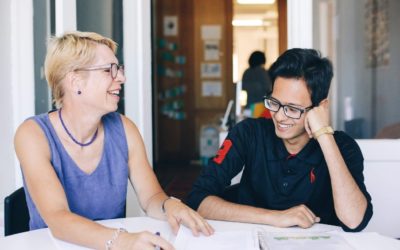 European Union Member States have been confronted with the challenge of unemployment for several decades with relatively similar characteristics. Seeking innovative approaches to tackle this common issue, KOIS has supported the European Investment Advisory Hub (EIAH), in testing the preliminary feasibility of a Pan-European Social Outcomes Contracting (SOC) scheme. In this study, we explore the potential benefits and hurdles of a multi country Social Outcomes Contracting in three pilot countries, France, Belgium and the Netherlands.
The Crop Trust is an international nonprofit organization working to preserve global crop diversity – a key element in protecting global food security for future generations.
In 2020, KOIS supported the Crop Trust in testing the feasibility of the Food Security Bond, which is designed to ensure long-term funding for its operations.
In 2020, as a response to the growing need for innovative climate-smart solutions in land use sectors, KOIS supported a major European impact asset manager to set up a catalytic finance facility promoting truly innovative business models in food and land use in Sub-Saharan Africa.