HealthQuad: Creating the next generation of healthcare businesses to create accessible, affordable and quality health systems in India
March 10, 2016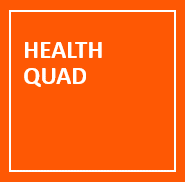 About the company
KOIS and Quadria capital co-founded HealthQuad in 2016. Since then, HealthQuad has become India's leading Healthcare Focused Venture Capital Fund. The fund typically invests in early stage companies with a high disruption potential in the healthcare industry. HealthQuad aims to contribute to improving affordability, accessibility and quality of healthcare services in India while generating attractive returns for investors.
Investing in companies creating a quality, accessible and affordable healthcare system for all
In India, healthcare accessibility, affordability and quality are an issue for nearly 700 million citizens. By 2025, the sector will require investments of US$ 200 billion to further develop current healthcare infrastructure: 1.8M beds need to be added2, and 1.5M doctors to support the load.
To address this issue, KOIS and Quadria Capital – a private equity firm focused on healthcare in Asia – created HealthQuad, an Indian Venture Capital fund, in 2016. The fund specializes in disruptive healthcare businesses in India. It invests in delivery services and products with the potential to dramatically increase healthcare affordability, accessibility and productivity, while improving patient health and fostering innovation.
Since its creation, HealthQuad has invested in seven early-stage businesses.
Note: Last updated April 2020
Portfolio companies
HealthQuad typically invests in early stage and pre-series A businesses. It takes significant minority stakes in its investees (20-50%). As for all of KOIS' funds and investments, all of HealthQuad's investees fit a strong impact investment thesis, serving the dual objective of positive societal/environmental impact and attractive financial returns.
reduction in procurement cost for hospitals
Note: Last updated April 2020
Discover our other projects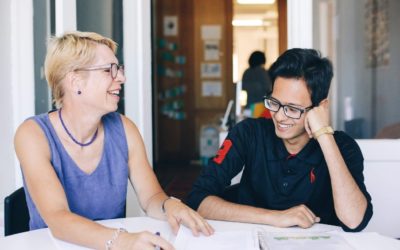 European Union Member States have been confronted with the challenge of unemployment for several decades with relatively similar characteristics. Seeking innovative approaches to tackle this common issue, KOIS has supported the European Investment Advisory Hub (EIAH), in testing the preliminary feasibility of a Pan-European Social Outcomes Contracting (SOC) scheme. In this study, we explore the potential benefits and hurdles of a multi country Social Outcomes Contracting in three pilot countries, France, Belgium and the Netherlands.
The Crop Trust is an international nonprofit organization working to preserve global crop diversity – a key element in protecting global food security for future generations.
In 2020, KOIS supported the Crop Trust in testing the feasibility of the Food Security Bond, which is designed to ensure long-term funding for its operations.
In 2020, as a response to the growing need for innovative climate-smart solutions in land use sectors, KOIS supported a major European impact asset manager to set up a catalytic finance facility promoting truly innovative business models in food and land use in Sub-Saharan Africa.