About the company
Revive is a market leader in urban regeneration project. They turn brownfields into future proof, sustainable and connected habitable lots. Doing so, they not only contribute to bringing quality residential housing but also to creating more sustainable communities.
Targets environmentally minded residents
Turning polluted sites into high-quality, sustainable housing
While demand for sustainable and high quality residential areas keeps rising, here are thousands of unused polluted sites in Belgium. To help solve this imbalance, Revive acquires, regenerates and builds sustainable real estate on former industrial brownfield sites. The Revive Brownfield Fund II (RBF II) was founded in 2012 to invest in real estate projects led by Revive.
Sustainability is implemented in every segment of the project, from its building materials to appliances and energy used. Once the buildings are inhabited, Revive continues to create awareness on how residents can reduce their personal footprint. Revive's mission is to allow for people with different social and demographic backgrounds to inhabit newly-built houses and interact with one another.
Revive was the first company in Belgium to be awarded the B-Corp accreditation, which testifies to its sustainable and transparent way of working.
In 2013, KOIS invested in RBF II. The company's strong market knowledge, combined with an attractive network, provides RBF II with all it needs to achieve its objectives, deliver above market-level financial returns to investors and generate a powerful social and environmental impact.
sq. meters of non-residential space built (office, industrial, services)
average reduction in carbon impact based on the Energy Performance of Buildings (EPB) standards
Note: Last updated April 2020
Discover our other projects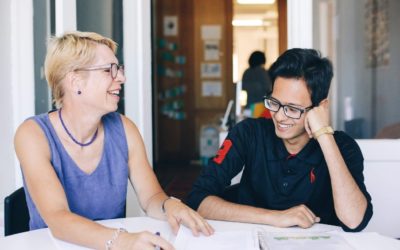 European Union Member States have been confronted with the challenge of unemployment for several decades with relatively similar characteristics. Seeking innovative approaches to tackle this common issue, KOIS has supported the European Investment Advisory Hub (EIAH), in testing the preliminary feasibility of a Pan-European Social Outcomes Contracting (SOC) scheme. In this study, we explore the potential benefits and hurdles of a multi country Social Outcomes Contracting in three pilot countries, France, Belgium and the Netherlands.
The Crop Trust is an international nonprofit organization working to preserve global crop diversity – a key element in protecting global food security for future generations.
In 2020, KOIS supported the Crop Trust in testing the feasibility of the Food Security Bond, which is designed to ensure long-term funding for its operations.
In 2020, as a response to the growing need for innovative climate-smart solutions in land use sectors, KOIS supported a major European impact asset manager to set up a catalytic finance facility promoting truly innovative business models in food and land use in Sub-Saharan Africa.