About the company
Change.org enables anyone to start a petition for free. Every day, millions of people are able to work directly with decision makers and to enable change on a local, national or even global level. KOIS believes in Change's ability to empower people and initiate change for the better, which is why we invested in Change.org in 2013.
Change.org's inception year
Targets citizens throughout the world
Enabling petition power on a global scale
There was a time when if someone wanted to create a petition, it meant collecting each pen-and-ink signature on pieces of paper before delivering them in a box to decision makers.
Since 2007, Change.org has allowed more than 53 million people to sign petitions online. Their platform enables anyone to start a petition for free, on any topic. Decision makers then have the opportunity to react and engage with the issue, allowing those who formulated it to declare victory as soon as a solution is found.
Change.org is a certified B Corporation and has its social mission written into its by-laws.
KOIS invested in Change.org in 2013, believing in its ability to empower citizens in the world with innovative and effective tools to make change happen on a systemic and regulatory level.
Change.org's impact in 2019
decision makers issued answers on the platform
Note: Last updated April 2020
Discover our other projects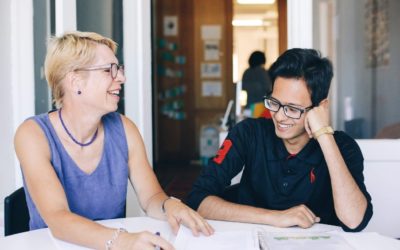 European Union Member States have been confronted with the challenge of unemployment for several decades with relatively similar characteristics. Seeking innovative approaches to tackle this common issue, KOIS has supported the European Investment Advisory Hub (EIAH), in testing the preliminary feasibility of a Pan-European Social Outcomes Contracting (SOC) scheme. In this study, we explore the potential benefits and hurdles of a multi country Social Outcomes Contracting in three pilot countries, France, Belgium and the Netherlands.
The Crop Trust is an international nonprofit organization working to preserve global crop diversity – a key element in protecting global food security for future generations.
In 2020, KOIS supported the Crop Trust in testing the feasibility of the Food Security Bond, which is designed to ensure long-term funding for its operations.
In 2020, as a response to the growing need for innovative climate-smart solutions in land use sectors, KOIS supported a major European impact asset manager to set up a catalytic finance facility promoting truly innovative business models in food and land use in Sub-Saharan Africa.