About the company
Change.org enables anyone to start a petition for free. Every day, millions of people are able to work directly with decision makers and to enable change on a local, national or even global level. KOIS believes in Change's ability to empower people and initiate change for the better, which is why we invested in Change.org in 2013.
Change.org's inception year
Targets citizens throughout the world
Enabling petition power on a global scale
There was a time when if someone wanted to create a petition, it meant collecting each pen-and-ink signature on pieces of paper before delivering them in a box to decision makers.
Since 2007, Change.org has allowed more than 53 million people to sign petitions online. Their platform enables anyone to start a petition for free, on any topic. Decision makers then have the opportunity to react and engage with the issue, allowing those who formulated it to declare victory as soon as a solution is found.
Change.org is a certified B Corporation and has its social mission written into its by-laws.
KOIS invested in Change.org in 2013, believing in its ability to empower citizens in the world with innovative and effective tools to make change happen on a systemic and regulatory level.
Change.org's impact in 2019
decision makers issued answers on the platform
Note: Last updated April 2020
Discover our other projects
BeCode aims to tackle the digital skill gap and unemployment issue all at once. By offering intensive digital training to vulnerable populations, this Belgian NGO already managed to put 65% of its trainees back to work.
From 2020 to 2025, BeCode will receive financing through a Social Impact Bond structured by KOIS. Actiris, the Brussels Employment Agency, will act as the outcome funder. The funding will support the training an additional 450 beneficiaries, with a focus on non-EU immigrants and women.
GIST Impact is a technology enabled impact measurement company. Their mission is to become the world's leading Analytics, Solutions and Insights firm. This way, they want to help their clients discover, measure, value and manage their externalities' impact, and thus make more sustainable decisions.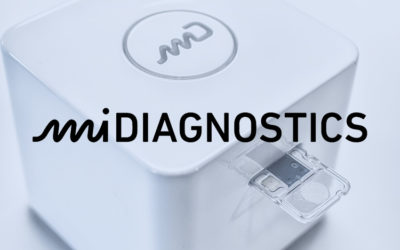 Today, ensuring a fast diagnosis of the high number of patients to avoid transmission is critical. Unfortunately, diagnoses are highly time-consuming and hard to get for people in more remote areas. In fact, most accurate diagnostics require drawing blood, sample preparation & lab work. This can result in a long time between testing & treatment. It also means patients cannot be followed-up at home and that carrying out fast & accurate testing in the field is very difficult.