Project details
About 284,000 under-aged children are in the care of child protection services in France. This means families are separated, and has a high societal cost. In fact, the average annual cost for the placement of a child in foster care represents €60,000. Yet, 80% of child notifications are about educational deficiencies without any physical violence. Therefore, there is a strong interest for deploying alternatives to child placements and allowing them to stay with their families.
RELAIS FAMILIAL OFFERS A SOLUTION TO PREVENT FAMILY SEPARATION
Out of the €7Bn that are annually dedicated to child protection by the French district authorities, 80% directly finance the placement of children. However, 8 out of 10 child notifications are about educational deficiencies without any physical violence. This represents a big opportunity to prevent family separation while creating savings for the French government.
The "Relais Familial" project is an initiative of the Apprentis d'Auteuil Foundation. This French Foundation which has been committed, for more than 150 years to helping young people and families in distress. They do so through education, training and insertion programmes. The foundation aims to re-direct part of the funds currently used to finance long-term curative programs towards short-term preventative and intensive ones, based on family empowerment.
"Relais Familial" targets families facing multiple and significant vulnerabilities. They focus especially on educational difficulties. The final objective is to avoid the placement of children at risk in the long term, allowing parents and children to remain a family. While putting them in a reassuring environment, they work on the strengthening the parent-children relationships.
of child notifications are about educational deficiencies without any physical violence
A Social Impact Bond TO FUND 2 "RELAIS FAMILIAUX"
In 2017, KOIS lead, with the support of BNP Paribas as co-adviser, the structuring of two Social Impact Bonds (SIBs). These aim to finance two "Relais Familiaux", operated by Les Apprentis d'Auteuil Foundation, in two French regions.
Each "Relais Familial" contains six flats accommodating the families admitted to the social programme. The families stay for an average of 9 months. A small and multidisciplinary team (a manager, a social and home economics adviser, an educator and a psychologist) manages it and delivers socio-educational services.
The project offers parents a range of activities allowing them to improve their educational skills while being supported by professionals. These activities include peer-to-peer discussions, help for homework, help for budget management, cooking trainings, family group conferences, etc.
Having the different parties of the projet around the same table is challenging but thrilling and inspiring! The representatives usually start the conversation holding prejudices regarding the other parties. Progressively, they realize that those prejudices are untrue. In its place, they discover the qualities of the other organisations (Public Administration, Investors or NGOs): professionalism, impact driven and projects full of humanity.
Expected Impact of the SIB
underage children taken into care and hosted in the relais familial
placements in foster care avoided
Discover our other projects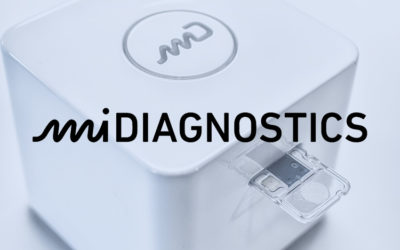 Today, ensuring a fast diagnosis of the high number of patients to avoid transmission is critical. Unfortunately, diagnoses are highly time-consuming and hard to get for people in more remote areas. In fact, most accurate diagnostics require drawing blood, sample preparation & lab work. This can result in a long time between testing & treatment. It also means patients cannot be followed-up at home and that carrying out fast & accurate testing in the field is very difficult.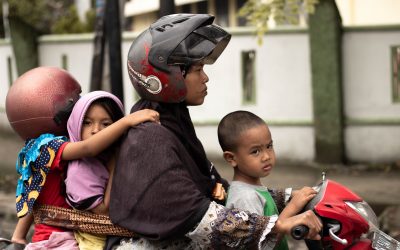 In Indonesia, approximately 2.15M children live without their parents. Yet, 90% of them have at least one parent alive. The underlying reasons are numerous and complex, but they mostly relate to poverty and lack of access to social assistance.
A Development Impact Bond could help bring a solution to this issue. In this scope, KOIS supported two foundations with the structuring of a DIB to test an innovative, cost-efficient and scalable model of family separation prevention.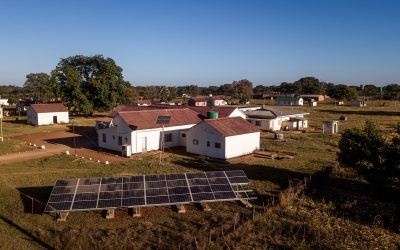 For too long, a lack of reliable power has prevented people in remote and rural communities from accessing the healthcare they need. KOIS is designing an innovative financing mechanism to scale up UNDP's Solar for Health initiative. In fact, S4H helps governments in providing clean energy access for health facilities by installing PV systems.