Project details
In Cabo Verde, only 10% of the land is arable. Furthermore, the land-use sectors such as farming and forestry are exposed to high vulnerability due to a lack of natural resources and an arid climate. Cabo Verde also faces the challenge of low intensive farming systems. The government wants to tackle these challenges to increase the contribution of the agricultural sector to food and nutrition security as well as national wealth. In this scope, KOIS supported the International Fund for Agricultural Development (IFAD). The result was study that explored several innovative financing opportunities for Cabo Verde's agricultural sector.
Blending resources to meet the agricultural investement needs
Cabo Verde faces key challenges in the development of its agricultural sector. From water scarcity to limited arable land and soil erosion. All those are also aggravated by climate change as well as ageing rural population. Cabo Verde's government has the objective to increase the contribution of the sector to food and nutrition security as well as national wealth. To do so, it has planned over €200 M of investments in water agricultural and agricultural development.
Cabo Verde only recently graduated to middle-income and still has a high level of debt to GDP ratio. This means that it has limited resources to finance the necessary transformation of its agriculture. Financing this transformation requires novel and evidence-based approaches to foster the sector's modernization.
Meeting these agricultural investment needs requires mobilizing and blending new resources. From local savings, to institutional investors, to climate finance and the diaspora. All these need to occur at scale and cost-efficiently for the Government.
Climate-focused project finance: an instrument with the potential to finance Cabo Verde's agriculture
KOIS supported the International Fund for Agricultural Development on a study that explored several innovative financing opportunities. This included the mobilisation of local banks and savings for private investments, international institutional investors, climate finance under concessional and grant terms and the diaspora.
The mobilization of the diaspora to support the development of the agricultural sector represents an emerging opportunity. Namely, water financing is an appealing investment featuring both financial and development returns.
KOIS and IFA took into account the current level of government debt, excess liquidity in local banks and the willingness of the Government to further engage the private sector. Through this, KOIS and IFAD identified climate-focused project finance as an attractive financing instrument. De-risking project finance through guarantees and concessional financing could create new private sector's revenue-generating investment opportunities. These would better match the risk-return profiles of local financial institutions.
Discover our other projects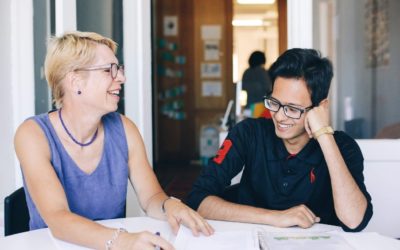 European Union Member States have been confronted with the challenge of unemployment for several decades with relatively similar characteristics. Seeking innovative approaches to tackle this common issue, KOIS has supported the European Investment Advisory Hub (EIAH), in testing the preliminary feasibility of a Pan-European Social Outcomes Contracting (SOC) scheme. In this study, we explore the potential benefits and hurdles of a multi country Social Outcomes Contracting in three pilot countries, France, Belgium and the Netherlands.
The Crop Trust is an international nonprofit organization working to preserve global crop diversity – a key element in protecting global food security for future generations.
In 2020, KOIS supported the Crop Trust in testing the feasibility of the Food Security Bond, which is designed to ensure long-term funding for its operations.
In 2020, as a response to the growing need for innovative climate-smart solutions in land use sectors, KOIS supported a major European impact asset manager to set up a catalytic finance facility promoting truly innovative business models in food and land use in Sub-Saharan Africa.