Project details
In Cabo Verde, only 10% of the land is arable. Furthermore, the land-use sectors such as farming and forestry are exposed to high vulnerability due to a lack of natural resources and an arid climate. Cabo Verde also faces the challenge of low intensive farming systems. The government wants to tackle these challenges to increase the contribution of the agricultural sector to food and nutrition security as well as national wealth. In this scope, KOIS supported the International Fund for Agricultural Development (IFAD). The result was study that explored several innovative financing opportunities for Cabo Verde's agricultural sector.
Blending resources to meet the agricultural investement needs
Cabo Verde faces key challenges in the development of its agricultural sector. From water scarcity to limited arable land and soil erosion. All those are also aggravated by climate change as well as ageing rural population. Cabo Verde's government has the objective to increase the contribution of the sector to food and nutrition security as well as national wealth. To do so, it has planned over €200 M of investments in water agricultural and agricultural development.
Cabo Verde only recently graduated to middle-income and still has a high level of debt to GDP ratio. This means that it has limited resources to finance the necessary transformation of its agriculture. Financing this transformation requires novel and evidence-based approaches to foster the sector's modernization.
Meeting these agricultural investment needs requires mobilizing and blending new resources. From local savings, to institutional investors, to climate finance and the diaspora. All these need to occur at scale and cost-efficiently for the Government.
Climate-focused project finance: an instrument with the potential to finance Cabo Verde's agriculture
KOIS supported the International Fund for Agricultural Development on a study that explored several innovative financing opportunities. This included the mobilisation of local banks and savings for private investments, international institutional investors, climate finance under concessional and grant terms and the diaspora.
The mobilization of the diaspora to support the development of the agricultural sector represents an emerging opportunity. Namely, water financing is an appealing investment featuring both financial and development returns.
KOIS and IFA took into account the current level of government debt, excess liquidity in local banks and the willingness of the Government to further engage the private sector. Through this, KOIS and IFAD identified climate-focused project finance as an attractive financing instrument. De-risking project finance through guarantees and concessional financing could create new private sector's revenue-generating investment opportunities. These would better match the risk-return profiles of local financial institutions.
Discover our other projects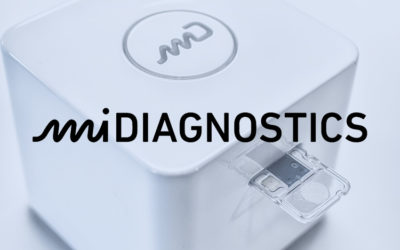 Today, ensuring a fast diagnosis of the high number of patients to avoid transmission is critical. Unfortunately, diagnoses are highly time-consuming and hard to get for people in more remote areas. In fact, most accurate diagnostics require drawing blood, sample preparation & lab work. This can result in a long time between testing & treatment. It also means patients cannot be followed-up at home and that carrying out fast & accurate testing in the field is very difficult.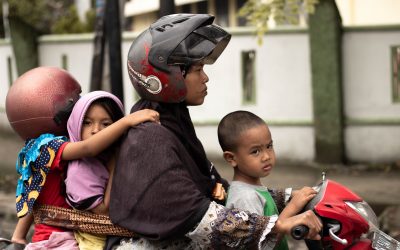 In Indonesia, approximately 2.15M children live without their parents. Yet, 90% of them have at least one parent alive. The underlying reasons are numerous and complex, but they mostly relate to poverty and lack of access to social assistance.
A Development Impact Bond could help bring a solution to this issue. In this scope, KOIS supported two foundations with the structuring of a DIB to test an innovative, cost-efficient and scalable model of family separation prevention.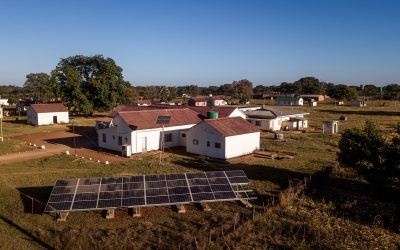 For too long, a lack of reliable power has prevented people in remote and rural communities from accessing the healthcare they need. KOIS is designing an innovative financing mechanism to scale up UNDP's Solar for Health initiative. In fact, S4H helps governments in providing clean energy access for health facilities by installing PV systems.