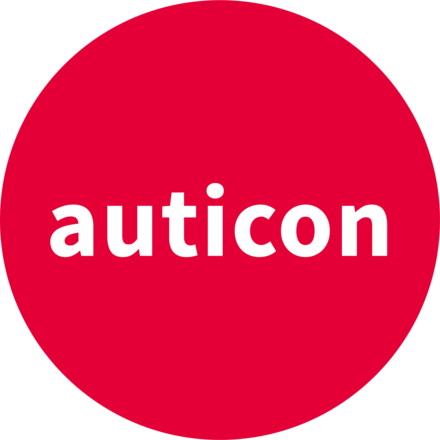 About the company
Auticon was the first company in Germany to employ people diagnosed with Asperger Syndrome as IT consultants. They offer their consultants training and thorough follow-up with the companies in which they are placed. This clear vision for impact drove Auticon to success, and convinced KOIS to invest in them in 2012.
Targets unemployed adults diagnosed with Asperger Syndrome
Active in Germany, France, UK, Canada, Australia, Italy
Putting Autism's specific traits to the service of IT consulting
Auticon was the first company in Germany to employ people diagnosed with Asperger Syndrome as IT consultants. Their distinctive traits are converted from disabilities to advantages by creating the right working environment.
Auticon trains its consultants and continues to assist them during their work placements. The company also informs the client about any particular behavioural traits of their future colleague, thereby managing expectations for all parties.
The company already succeeded to convince over one third of the German Stock Index (DAX), including blue chip companies such as Siemens, Infineon and Allianz, as well as a growing number of SMEs to become clients.
KOIS invested in Auticon in 2012, when it only had seven consultants, as part of its mission to increase the employability of marginalised populations.
In 2014, the company obtained the award for the Best Digital Life Innovation in the B2B category at the Bitkom Trendkongress. After expanding to France and the UK, Auticon won the "One to Watch" category at the UK Social Enterprise Awards in 2017. In 2019, Auticon was given the "Visionary Employer Award" by Milestones Autism Resources in the US. They also won the UK Social Enterprise Awards in the category "Social Impact".
autistic consultants employed
of consultants were formerly jobless
consultant days per project
Note: Last updated April 2020
"I see the world in details. When I see something, I create trees of relationships and patterns. I don't see emotions on someone's face, I see face parts. If the sides of someone's mouth are curved, they say it means that someone is happy. I don't feel empathy but I learned it, through careful formulas and patterns"
Martin, who was diagnosed with Asperger's Syndrome, started working at Auticon in November 2012. In previous jobs, Martin often felt stressed. He only spent 30% of his time on actual work, the rest of the time he had to spend talking to people, trying to be polite and getting the right information.
Martin's project manager from Auticon knows his sensitivities on the work floor and meets the client in advance to ensure that potential issues are addressed proactively. On his Auticon missions, Martin can focus nearly 100% of his time on getting the actual job done. When there remains ambiguity on colleagues' roles and responsibilities, Martin has learned to ask.
Clients have been very satisfied with Martin's work and have said that his questions have created clarity on the work floor much beyond the IT job he had come to do.
I don't see people, I see roles and responsibilities. If I don't know someone's role and responsibility, I cannot put them in a pattern. If I cannot see a pattern, it's disturbing. When I ask people what their role is and how they're contributing to the work, in 50 percent of the cases they don't know. I cannot work that way.
Discover our other projects
BeCode aims to tackle the digital skill gap and unemployment issue all at once. By offering intensive digital training to vulnerable populations, this Belgian NGO already managed to put 65% of its trainees back to work.
From 2020 to 2025, BeCode will receive financing through a Social Impact Bond structured by KOIS. Actiris, the Brussels Employment Agency, will act as the outcome funder. The funding will support the training an additional 450 beneficiaries, with a focus on non-EU immigrants and women.
GIST Impact is a technology enabled impact measurement company. Their mission is to become the world's leading Analytics, Solutions and Insights firm. This way, they want to help their clients discover, measure, value and manage their externalities' impact, and thus make more sustainable decisions.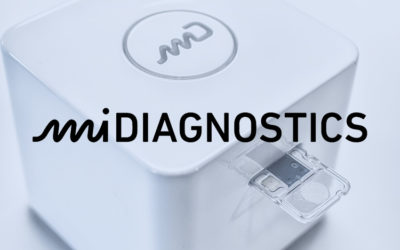 Today, ensuring a fast diagnosis of the high number of patients to avoid transmission is critical. Unfortunately, diagnoses are highly time-consuming and hard to get for people in more remote areas. In fact, most accurate diagnostics require drawing blood, sample preparation & lab work. This can result in a long time between testing & treatment. It also means patients cannot be followed-up at home and that carrying out fast & accurate testing in the field is very difficult.