About the company
Purpose builds and supports movements that advance the fight for an open, just and habitable world. They use tools such as storytelling and public movements to help organizations, activists, and more. KOIS invested in Purpose in 2011 because we believed in its capacity to enable positive change. In 2020, Purpose joined Capgemini Group and KOIS made a successful exit from Purpose.
Targets citizens and organisations throughout the world
Creating movements to help tackle our world's challenges
Purpose builds movements and new power models from the bottom up to tackle the world's problems, using technology as an innovative means for freedom of speech and organised actions. Through public mobilisation and storytelling, it helps leading organisations, activists, businesses and philanthropists in their fight for a better world.
Its clients have included Unilever, Oxfam and UNICEF. It is also a B-Corp certified company.
Similarly to Change.org, KOIS invested in Purpose because its approach to mobilising citizens and consumers around the world has the potential to create more enabling environments, in particular at the regulatory level, to foster societal and environmental change, which underpins other activities of our impact portfolio.
At the start of 2020, the company was acquired by Capgemini Group, operating as an independently run Public Benefit Corporation. KOIS thus made a successful exit from Purpose in January 2020.
organisations involved with the project (clients, partners, etc.)
organisations whose social missions were developed or advanced
Note: Last updated April 2020
Discover our other projects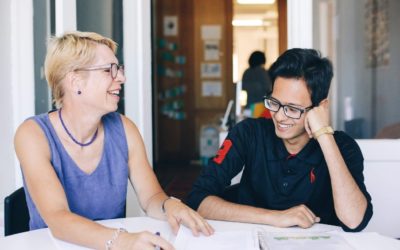 European Union Member States have been confronted with the challenge of unemployment for several decades with relatively similar characteristics. Seeking innovative approaches to tackle this common issue, KOIS has supported the European Investment Advisory Hub (EIAH), in testing the preliminary feasibility of a Pan-European Social Outcomes Contracting (SOC) scheme. In this study, we explore the potential benefits and hurdles of a multi country Social Outcomes Contracting in three pilot countries, France, Belgium and the Netherlands.
The Crop Trust is an international nonprofit organization working to preserve global crop diversity – a key element in protecting global food security for future generations.
In 2020, KOIS supported the Crop Trust in testing the feasibility of the Food Security Bond, which is designed to ensure long-term funding for its operations.
In 2020, as a response to the growing need for innovative climate-smart solutions in land use sectors, KOIS supported a major European impact asset manager to set up a catalytic finance facility promoting truly innovative business models in food and land use in Sub-Saharan Africa.