Project details
Recent studies tend to show that the homeless population suffering from severe mental illness and facing justice are very likely to experience a street - prison - hospital "revolving door" phenomenon. This generates recurring costs for the justice and the health systems as well as a human cost for the person. To offer a solution to this issue, Médecins du Monde aims to offer a jail diversion programme in Marseille. The NGO turned to KOIS for the structuring of a Social Impact Bond to support the project.
A vicious cycle especially hard on those with mental health issues
Of the ~72,000 people held in prisons in France, 21% suffer from psychotic disorders and 7% from schizophrenia. 14% also said they did not have an accommodation solution when being released. In addition, 61% of those released following an imprisonment sentence are sentenced again within 5 years.
This vicious cycle affects especially the homeless population suffering from severe mental illness. Such situations come with a high personal cost for the person, and high societal costs.
AiLSi: a jail diversion programme with a holistic approach
The "AiLSi" project is an initiative led by Médecins du Monde. The project takes inspiration in the Mental Health Courts launched in the US and Canada and in the "Un Chez Soi d'Abord" programme in France. The programme aims to offer a jail diversion programme in Marseille based on an innovative holistic approach. A strong collaboration between the judicial and health sectors enables this approach. Furthermore, research through a randomized control test backs the programme.
The programme will identify target beneficiaries in jails just before immediate trial. It will then offer them, in agreement with the local judge, an alternative to imprisonment. As part of the programme, each will have access to a personal flat, following the "housing first" methodology. They will also receive intensive outpatient care, all of this for a period of 24 months.
A Social Impact Bond to reduce re-incarceration rate
Mandated by Médecins du Monde, KOIS is leading the structuring of the Social Impact Bond that will finance the AiLSi project for a period of 5 years.
The aim of the programme in the scope of the bond will be to reduce the re-incarceration rate of the target population in comparison to a control group. The bond will also measure the actual spendings in terms of health and prison and compare them between the two groups.
Finally an evaluator will lead and publish a full research after the end of the programme.
Initially, we were not sure if a SIB was the appropriate tool. However, we realized that the impact measurement logic intimately linked to SIBs made a lot of sense for this project. In addition, we were surprised to see that the mechanism enabled us, for the first time ever, to speak to more than one ministry at the same time… in this case there are five!
Expected Impact of the DIB
people suffering from severe mental illness accessing housing first and outpatient care while avoiding imprisonment
First research on this specific issue in France through a randomized control test
If successful, spreading of the approach in France with the support of the Administration
Discover our other projects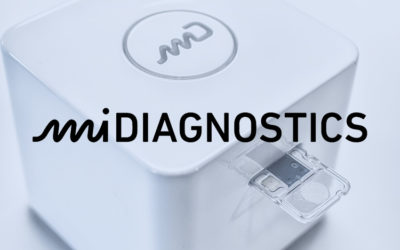 Today, ensuring a fast diagnosis of the high number of patients to avoid transmission is critical. Unfortunately, diagnoses are highly time-consuming and hard to get for people in more remote areas. In fact, most accurate diagnostics require drawing blood, sample preparation & lab work. This can result in a long time between testing & treatment. It also means patients cannot be followed-up at home and that carrying out fast & accurate testing in the field is very difficult.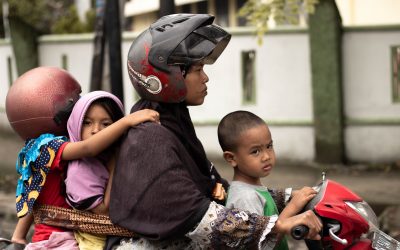 In Indonesia, approximately 2.15M children live without their parents. Yet, 90% of them have at least one parent alive. The underlying reasons are numerous and complex, but they mostly relate to poverty and lack of access to social assistance.
A Development Impact Bond could help bring a solution to this issue. In this scope, KOIS supported two foundations with the structuring of a DIB to test an innovative, cost-efficient and scalable model of family separation prevention.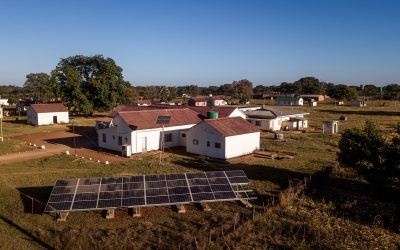 For too long, a lack of reliable power has prevented people in remote and rural communities from accessing the healthcare they need. KOIS is designing an innovative financing mechanism to scale up UNDP's Solar for Health initiative. In fact, S4H helps governments in providing clean energy access for health facilities by installing PV systems.