D

ear
friends,
We hope that you and your loved ones are well and safe amidst the current global crisis. As you know, KOIS seeks to have a positive impact through two channels: impact investing & innovative finance projects. In both of these domains, we've namely built a strong track record in the healthcare sector.
Today, the contribution our portfolio companies and projects are providing to support those fighting this emergency makes us want to do more. In fact, we are already looking for partnerships where our innovative finance expertise can help bring solutions to the sectors affected by this outbreak.
How our advisory & investment teams are helping in the current crisis
As the pandemic expands, collaboration will be key to find innovative solutions and we are proud to see our investees & advisory teams' contribution. Among others:
Our team in Brussels is working with UNICEF to find partners and get a blended finance instrument structured to support water facilities in fragile contexts. The WHO has warned that the risk of COVID-19 spread in countries with weaker health systems is grave. Just 55% of health clinics in least developed countries have basic water services. Providing clean water to people in conflict, displacement or fragile situations is vital. Not only for drinking, but also for people to wash themselves. In the context of the current crisis, this exaggerates the need for basic access to water. For instance, the New York Times recently reported on Syrian displacement camps where there is little to no running water. Thus, asking people to wash their hands seems futile when some cannot even wash their children for a week.
Our funds' investees, such as Medikabazaar & Neurosynaptic Communications, are helping first-hand in this crisis. The former is supplying equipment such as masks to governments including India, the UAE, and Europe; its efficient supply chain is making the difference in enabling medical professionals to get the supplies they need to work safely. Neurosynaptic Communications' telemedicine platform, on the other hand, is allowing diagnoses to be made while keeping with social distancing and preventing population movements.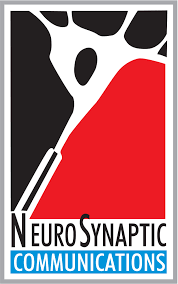 These are only some of the issues our actions are contributing to solving. However, we are already looking ahead at the biggest problems this outbreak will create and how our expertise can help provide solutions.
How innovative finance can help us recover
As an impact finance actor, we are looking ahead at how innovative finance can lead in offering relief solutions to those affected by the pandemic. Our offices are working hard, while following safety regulations, to study the inequalities highlighted by this crisis: from access to health services, clean water or stable use of sustainable energy, to education and work opportunities.
There is no doubt that our world's systems and economy will be shaken by this crisis and that innovative ways of leveraging capital will be needed to help our society recover. At KOIS, we trust that by aligning private, public and philanthropic capital, by investing in companies shaping the future of our society's systems, and by creating the right partnerships, we can work together to help relieve the impacts of COVID-19 and of future health crises on our systems!
As our partners, investors & stakeholders, we invite you to also reach out with your ideas or questions on how we can put innovative finance to the task in these turbulent times. Our teams remain at your disposal.
Sincerely,
For the KOIS team,
François de Borchgrave, Charles-Antoine Janssen, Serena Guarnaschelli,
KOIS partners