About the company
Today, ensuring a fast diagnosis of the high number of patients to avoid transmission is critical. Unfortunately, diagnoses are highly time-consuming and hard to get for people in more remote areas. In fact, most accurate diagnostics require drawing blood, sample preparation & lab work. This can result in a long time between testing & treatment. It also means patients cannot be followed-up at home and that carrying out fast & accurate testing in the field is very difficult.
miDiagnostics' inception year
Targets patients and medical professionals
creating a Diagnostic test useable anywhere, by anyone
miDiagnostics spun out of the world-leading R&D and innovation hub in nanoelectronics and digital technologies, imec. It is also a research collaboration with Johns Hopkins University, the leading US research and medical centre. miDiagnostics' mission is to develop a diagnostic test useable anywhere & by anyone, from the best hospitals to the most remote villages in developing countries.
By using silicon chip technology, they will bring miniaturized, rapid, easy-to-use, lab-quality tests. These will have built-in connectivity directly to the patient and clinician.
Their product will allow users to easily test blood & obtain results within minutes. Patients will pinch their finger to draw drops of blood which are then placed on the testcard and processed by the silicon chip. The reader analyses the processed sample with results shown in less than 15 minutes. This renders possible the quick testing of patients in doctor's offices, at home and in the field. It also means patients receive treatment faster. Finally, it allows doctors to follow-up on the effectiveness & progression of care remotely. miDiagnostics is developing this technology for an extensive range of health conditions, including infectious diseases.
In 2020, KOIS invested in miDiagnostics because we believe such companies will make the difference and help tackle the limitations highlighted by the COVID-19 crisis. Innovations like this one are what will make us ready for the next epidemic. They also help improve and create a more patient-centric decentralized healthcare system for all.
Discover our other projects
BeCode aims to tackle the digital skill gap and unemployment issue all at once. By offering intensive digital training to vulnerable populations, this Belgian NGO already managed to put 65% of its trainees back to work.
From 2020 to 2025, BeCode will receive financing through a Social Impact Bond structured by KOIS. Actiris, the Brussels Employment Agency, will act as the outcome funder. The funding will support the training an additional 450 beneficiaries, with a focus on non-EU immigrants and women.
GIST Impact is a technology enabled impact measurement company. Their mission is to become the world's leading Analytics, Solutions and Insights firm. This way, they want to help their clients discover, measure, value and manage their externalities' impact, and thus make more sustainable decisions.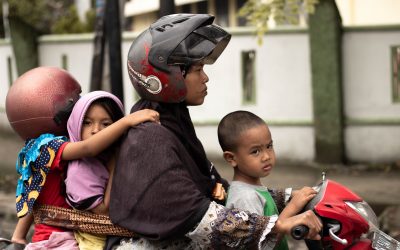 In Indonesia, approximately 2.15M children live without their parents. Yet, 90% of them have at least one parent alive. The underlying reasons are numerous and complex, but they mostly relate to poverty and lack of access to social assistance.
A Development Impact Bond could help bring a solution to this issue. In this scope, KOIS supported two foundations with the structuring of a DIB to test an innovative, cost-efficient and scalable model of family separation prevention.