At KOIS, we have innovative approaches to business and our management techniques are no exception.
Everyday, we work harder to create an environment that will attract new passionate talents.
Innovative Finance Intern - Brussels office
Brussels: openings to start between July and September 2021 
Duration: 6 months
EU work authorization required. 
Do you have strong experience in finance, analytics and leadership? Are you committed to having a strong impact on your community as well as on international development? Are you attracted by working in an entrepreneurial and innovative environment?
KOIS is recruiting an intern to work from its Brussels office as well as one to work from its Paris office with strong interest in the impact finance space. Working in an internationally pioneering, entrepreneurial and sustainability committed environment, the candidate will take part to innovative finance projects with a diversity of global organisations around key social and environmental issues.
Responsibilities:
Contribute to the design, structuring and fundraising of innovative impact finance products to fund social and environmental initiatives, such as Social Impact Bonds and Development Impact Bonds

Conduct data and policy analyses on the related topics (e.g. job market integration and livelihoods, menstrual hygiene management, water security and energy access in conflict zones)

Support business development efforts (e.g. drafting presentations & investment pitches, research new investments opportunities)

Support further business needs (e.g. external communications, CRM database management)
Qualifications and skills:
Bachelor's degree in Finance, Business Engineering, Economics or a related field with strong academic record. A(n) (ongoing) Master's degree in similar areas is preferred.

Strong and demonstrable social drive

Entrepreneurial, proactive work style

Rigorous and analytical mindset

Proficiency with the Microsoft Office suite (in particular Excel, Powerpoint)

Working proficiency (spoken and written) in English is required; additional command of French (and/or Dutch for Brussels) is preferred

Experience in building financial models and conducting enterprise valuation is a plus, as well as experience with innovative social finance instruments (e.g. development finance, blended finance)
Contact
Please send your resume and cover letter in English to career@koisinvest.com, and specify which location(s) & job you are interested in. Applications will be reviewed on a rolling basis. For this position specifically, we will start reviewing applications in the summer of 2020, therefore we encourage applicants to be patient. Given the high number of applications, we are able to respond to candidates selected for the first round of interviews only.
What is Life at KOIS like?
Take a look at what some current employees and alumnus have to say about life at KOIS!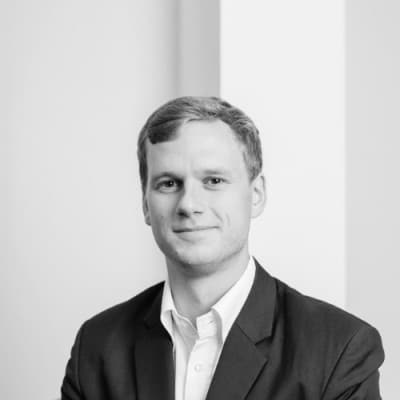 Pierre-Louis Christiane, KOIS alumn & INSEAD MBA class of 2018
"Starting my career as an analyst at KOIS has been a tremendous career fast-track. Empowered by visionary and ambitious leaders, I had the opportunity to quickly take responsibilities in the activities of the company. From setting up a social housing fund in Belgium to working on structuring a Development Impact Bond for refugees in host countries, I got the chance to contribute to globally premiering impact investments, in partnerships with the most relevant actors in the sector. Doing so, I quickly gained the maturity to  leapfrog my career with an MBA from a leading business school (INSEAD). KOIS' partners supported me through my application process with the same dedication as they supported my personal development during the previous three years."
Some of the work you could be contributing to…